News
Posted by Mark Kuzia on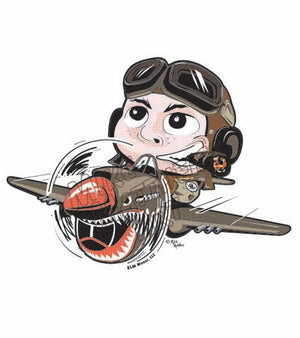 Express your disdain for the mundane with new nostalgia vinyl stickers! All created from the artist who brought you the 2019 IPMS National Convention artwork. If you're defending the harbor, storming the beaches, or cruisin' the strip, you'll need the right imagery to get you on your feet. Put 'em on your shop fridge, your laptop/tablet, your water bottle, your cooler, your mini-van back window (oops?). Put them anywhere you want, so long as your spouse is ok with it (or not ok?). Now get out there and show 'em what your made of! A customer submitted photo below shows...
Posted by Mark Kuzia on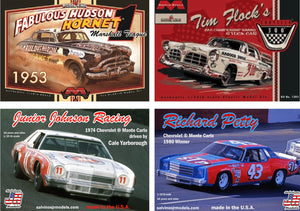 A new golden era of NASCAR models has arrived, two companies are bringing out new kits for us to enjoy, and not just releasing AMT and Monogram models from the 80's and 90's. It's been a very long time, but now companies like Moebius and Salvinos JR are bringing us stuff that we have never seen before.  Moebius brought us two great historic early Stock Car racers, Tim Flock's 1955 Chrysler 300 and Marshal Teague's Fabulous Hudson Hornet!  Salvinos has been knocking them out of the park, not only re-releasing some 80's and 90's kits with new decals, but coming...
Posted by Mark Kuzia on