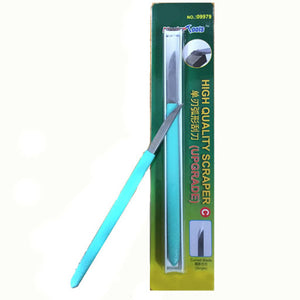 Master Tools Seam Scraper Tool (double blade) 9979 (NEW)
TSM-9979
Seam scraper, you will never use a hobby knife for seams again! Ideal for scraping join lines, seams, and removing details.
For scraping plastic only! Caution! Very sharp!
Note, newer version now has a rounded and straight side if the scraper blade, also, handle is now a teal color and comes with a hard plastic cap to cover blade and protect yourself and blade.
---
We Also Recommend